Online Trauma Therapy, Anxiety Coaching and Hypnotherapy
I help you to thrive after adversity
As featured

I'm Ali Smith and I'm here to help you to thrive after adversity. I'm a trauma-informed coach, EMDR trauma therapist, inspirational speaker, and corporate trainer. Trauma informed coaching and nervous system regulation is at the heart of everything I do. Whether it's helping you heal from narcissistic abuse or overcome high functioning anxiety, I provide a safe and evidence-based approach.
I'm on a mission to empower and educate individuals and organisations through 1-1 trauma therapy sessions, anxiety coaching and hypnotherapy, and workshops for organisations to raise awareness of trauma. I'm passionate about opening up more honest conversations about trauma, and helping more people move forward and become free from the past.
I am based in UK and offer online trauma therapy and anxiety coaching to clients in the UK, Europe and USA
Trauma is most commonly known to be caused by a distressing, frightening or stressful event. However, trauma takes many forms. It can happen as a result of repeated or prolonged problems such as relational abuse, emotional distress, and much more. Trauma therapies such as EMDR and nervous system regulation address the root cause of the issue in a way that involves the whole person. Trauma affects the mind and the body, showing up in different forms that can include:
• Anxiety and panic attacks
• Depression
• Confusion and problems with memory and  focus
• Self-esteem problems
• Disconnection and numbness
EMDR Trauma Therapy
Eye movement desensitisation and reprocessing (EMDR) is a method of trauma therapy that facilitates the healthy processing of painful memories, and initiates changes in the brain. It's one of the most effective treatments for PTSD, anxiety, panic attacks, addictive behaviours, phobias and stress. It is suitable for those recovering from abusive relationships.
During an EMDR session, you will be guided through the reprocessing of memories, accompanied by eye movement exercises. After 6-12 sessions, many of my clients report feeling a healthy distance from the memories, and a sense of empowerment and new-found safety.
Read more about EMDR therapy here.
Nervous System Regulation
According to extensive scientific research, trauma gets stored in the body, particularly the nervous system. This can be a root cause for many mental health problems. Treatments such as online and in person trauma informed coaching, EMDR, somatic and polyvagal techniques are designed to work with the nervous system and help bring it back to a regulated state. Nervous system regulation helps bring people out of a reactive and defensive state, allowing them to feel safer and more in control.
Anxiety coaching
Anxiety shows up in different ways for everyone. My anxiety coaching practices are designed to empower you to tackle the root of your anxiety, to aim for lasting and permanent change. With a trauma informed approach to coaching sessions, you will feel safe, as we work together to foster resilience, facilitate healing, and find pro-active solutions to help you move forward.
Hypnotherapy for Anxiety
Hypnotherapy is an effective technique for anxiety, as it empowers you to tap into the resources and solutions you have inside yourself. During sessions, you will enter into a calm and deeply relaxed state. I provide online hypnotherapy for social anxiety, using a trauma informed focus. If you struggle with panic attacks, high functioning anxiety, phobias, or social anxiety, hypnotherapy could be for you.
Emotional Eating Therapy
This online course combines a range of trauma informed practices and techniques to address issues connected with emotional eating by finding and tackling the root cause. If you tend to use food as a comfort when feeling negative emotions, to distract yourself when bored, my five-step program can help.
The course includes information on pinpointing the root cause of self-sabotaging behaviour, identifying and addressing emotional triggers, and the part your nervous system plays in emotional eating issues. To find out more, click here.
Narcissistic Abuse Therapy
Relational abuse is a form of prolonged trauma that happens as a result of words and actions that manipulate and control, causing you to doubt yourself. It happens in romantic, family, friendship and working relationships. I use a series of trauma informed therapy and coaching techniques both in person and online to help you recover from this kind of abuse by re-aligning your mindset, become grounded, and shift your focus back to self-love.
Trauma Informed Business Coaching
As a mental health speaker and trainer, my goal is to drive cultural change in the workplace by bringing understanding of how stress and trauma impacts performance and productivity.
My half day and full day trauma informed business training workshops are designed to facilitate behavioural change in a post pandemic world, build resilience and reduce absence rates through lifestyle practices, and improve communication and problem solving skills.
To find out more about trauma informed business coaching online, click here.
Whats your stress response personality type ?
Fight, flight, freeze or fawn
How do you typically respond when you are under pressure ?
There is a much evidence to suggest that trauma gets stored in the body . Any issue involving emotional pain needs to be dealt with at the level of the emotional ( mammalian ) brain, which is where our memories get stored and our emotions are processed .
Working with methodologies like trauma informed coaching, EMDR, polyvagal techniques to achieve emotional regulation, I am equipped to guide you through the process of validating, processing and integrating your experiences and guiding you towards building greater emotional resilience
Life doesn't always gift people with the best start. A traumatic childhood may result in people developing unhealthy coping mechanisms and destructive patterns of behaviour which, if left unresolved, may impact their lives for years to come.
Read more about my experience with EMDR here
Listen to me talking about the definition of trauma here
Read my recent interview with International Women's Connected HERE
" I worked with Ali and she helped me to reframe my thought process She has a heartfelt approach and ensures that you feel safe and comfortable "
Hayley Austin
" I feel much healthier, happier and calmer and realise now that I need to invest more time in my wellbeing. If Im happy and healthy, I can achieve so much more . I'll use everything I've learned moving forwards. thanks Ali.
Tina R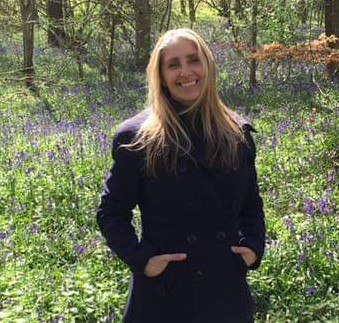 " Freedom from emotional eating is outstanding . It helped me to identify my triggers and understand what was beneath my eating patterns. I has helped me to heal my relationship with food "
Julia S
Working with Alison has been one of the best investments in my path to healing and growth . Not only is she patient but intuitive in her approach to helping me access and nurture the most difficult parts in my journey for self growth
Kirk B