Heal, Release, Empower, Evolve
I'm a qualified and accredited NLP master and coach, timeline therapist, clinical hypnotherapist and NNRT therapist   I specialise in helping people to break free by letting go of all those negative emotions, limiting beliefs and unhelpful patterns of behaviour that tend to keep them stuck and prevent them from moving forward in life. 
I especially love helping people to heal and reframe traumatic memories . I remember my own experience of suffering from PTSD and how liberating it was to shift  from anxious to calm, from  fearful to trusting, from shaky to steady. Unresolved grief and trauma may manifest in behavioural control issues, anxiety, depression, eating disorders, addictions, low self-esteem or PTSD.
Perhaps you're confused about where you're at right now or anxious/curious about which approach would be best for you. You may find you are struggling with erratic emotions, feeling weepy , sad and anxious. You may be finding it difficult to articulate your exact frame of mind, yet you know you are in a challenging place and need help. You may feel nervous and apprehensive about working with a coach- / therapist. . If this sounds like you, then my FREE online emotional health check will be perfect for you. This tool has been designed to give you clarity and a greater understanding of your unique situation and the choices you have available to you
PTSD recovery and emotional healing 
It is possible to reframe traumatic memories and find healing after emotionally draining events . Using a combination of NNRT ( rapid eye movement therapy ) therapeutic NLP, gestalt, inner child healing , EFT, talking therapies 
Addictions & Phobias
Stop smoking, remove phobias – intensive breakthrough session in 4 hours
Freedom from emotional eating
Find freedom from food addiction , emotional and binge eating patterns . NLP , timeline therapy, inner child healing / gestalt 
Gastric band hypnotherapy
Stress & Anxiety coaching
Short term and long term solutions, NNRT, NLP and timeline therapy, lifestyle interventions, EFT.
" I worked with Ali and she helped me to reframe my thought process She has a heartfelt approach and ensures that you feel safe and comfortable "
" I feel much healthier, happier and calmer and realise now that I need to invest more time in my wellbeing. If Im happy and healthy, I can achieve so much more . I'll use everything I've learned moving forwards. thanks Ali. Tina R
Tina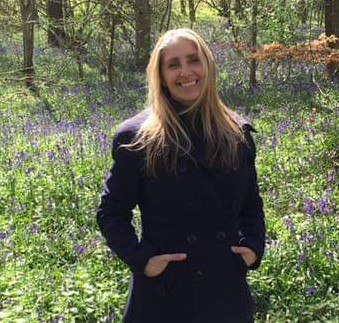 " Emotional eating mastery is an outstanding program. It really helped me to identify my triggers and understand what was beneath my eating patterns. I has helped me to heal my relationship with food " Julia S
Julia
Strengthen your emotional resilience with the Power of 3 -  a powerful , 3- part guided meditation