5 Simple steps to stop being a people pleaser - Download the FREE guide
                                                                                                        " Rewrite your story
Thrive after adversity "
As featured

Im Ali Smith and Im here to help my clients to process and integrate the effects of trauma and adversity  in their lives empowering them to move forward with confidence and thrive     
Im an accredited trauma informed behavioural change coach, educator , therapist and speaker
CPTSD, PTSD or anxiety often shows up in the form of unhealthy relational patterns with yourself and others. Self loathing, withdrawing, numbing your feelings with emotional eating or behavioural addictions like codependency may impact how you show up in all areas of your life
Working with me using nervous system regulation and somatic techniques like EMDR will help you to regain a sense of safety and connection in your nervous system , regulate overwhelming emotions, rewire dysfunctional behavioural patterns and reclaim your authentic self 
Book your FREE 20 minute discovery call
Heres how I help you
There is a much evidence to suggest that trauma gets stored in the body . Any issue involving emotional pain needs to be dealt with at the level of the emotional ( mammalian ) brain, which is where all of our memories are stored and our emotions are processed . Working with methodologies like EMDR , polyvagal techniques to regulate the nervous system , inner child healing , trauma informed coaching and somatic work is my  preferred approach.
In the words of ex soldier and PTSD expert, Martin Webster "Trying to fix an emotional issue at the level of the rational mind  is like opening the boot of your car when the engine breaks down. You are looking in the wrong place. It simply doesn't work ".
I am equipped to guide you through the process of validating, processing and integrating your traumatic events and guiding you towards building greater emotional resilience
Life doesn't always gift people with the best start. A traumatic childhood may result in people developing unhealthy coping mechanisms and destructive patterns of behaviour which, if left unresolved, may impact their lives for years to come.
Build emotional resilience in 15 minutes a day
" I worked with Ali and she helped me to reframe my thought process She has a heartfelt approach and ensures that you feel safe and comfortable "
Hayley Austin
" I feel much healthier, happier and calmer and realise now that I need to invest more time in my wellbeing. If Im happy and healthy, I can achieve so much more . I'll use everything I've learned moving forwards. thanks Ali.
Tina R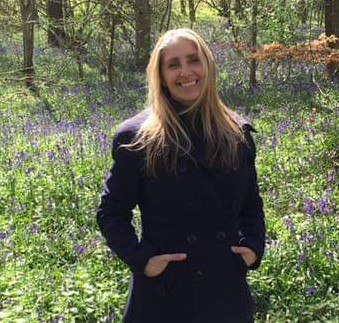 " Freedom from emotional eating is outstanding . It helped me to identify my triggers and understand what was beneath my eating patterns. I has helped me to heal my relationship with food "
Julia S
Working with Alison has been one of the best investments in my path to healing and growth . Not only is she patient but intuitive in her approach to helping me access and nurture the most difficult parts in my journey for self growth
Kirk B